Judi Whipple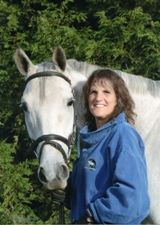 Judi Whipple has been riding since 1960 and teaching since 1975. Judi feels her greatest accomplishment is her family. She is extremely proud of her husband and their four children. Her horse business has always been enmeshed with her family life.
Judi is known for her intense interest in doing what is best for both the horse and the rider. Judi's degree in Psychology has enhanced her understanding of what is involved mentally, physically and emotionally within the whole horse and rider combination. She enjoys investigating a variety of training techniques and developing programs specific to each individual's learning style. Judi's early experience involved Hunt Seat; she became interested in Dressage in the 1970's and has also studied Western Riding. Judi has ridden with noted clinicians such as Jane Savoie, Sally Swift, Susan Harris, Francois Lemaire deRuffieu, Klaus Fraessdorf and Denny Emerson. Whenever possible, Judi attends workshops and seminars offered by the United States Dressage Federation and The American Riding Instructors Association.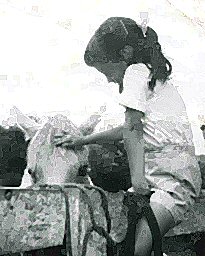 In 2007, Judi was named one of the Top 50 Riding Instructors in the United States by the ARIA. Judi has been involved in many aspects of the horse industry over the last 30 years. She has founded several clubs including The Vermont English Horse Association and the Mid-Michigan Hunt and Hack Club. Judi has helped organize and run local horse shows as well as County Fairs. Judi has taught riders of all ages as well as given instructor clinics for the Horsemanship Safety Association. Judi is currently a Test Center Administrator for the American Riding Instructors Association and a graduate of the USDF "L" Judges Program. Judi's students have been successful in local, Regional and National Competitions. These include The Quarter Horse Congress, Regional and National Dressage Awards and success in Eventing as well as the Hunter Ring.
Lindsay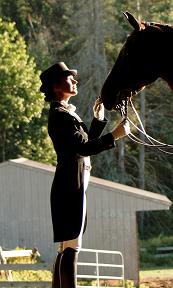 Lindsay Whipple received her Doctorate of Physical Therapy from the University of Vermont, and her Bachelor degree in Exercise Science from the University of Tampa. She is currently working as a Physical Therapist for Foothills Sports Medicine Rehabilitation Center in South Gilbert, Arizona.
Lindsay has been riding ever since her mom could prop her on a horse. With her mom as her main instructor, Lindsay has been very successful in the show ring. She began in the Open Show and 4-H arena and then focused mainly on Dressage. Lindsay represented Region 8 at the 2003 North American Young Rider Championships. Lindsay is a USDF Bronze and Silver Medalist. In 2004 Lindsay attended Mt. Holyoke College and was their Dressage Team Captain. That year she was the Individual Champion at the National Intercollegiate Dressage Competition. Lindsay was also chosen in 2004 as one of four top young riders to travel to Germany for the United States Dressage Foundation Educational Training Tour.
Josh and Chery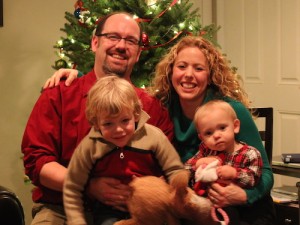 Josh Whipple met his wife Chery when she attended Event Camp at the farm. Josh was a successful Western Rider and favorite camp counselor. Josh has his Masters Degree in Geology and works for the State of New Hampshire. Chery has her Doctorate in Genetic Biology and is working on her post doctorate at Dartmouth-Hitchcock Medical Center.  They now live in New London, New Hampshire with their son (our first grandson), Samuel Joshua Whipple.
Curt and Michelle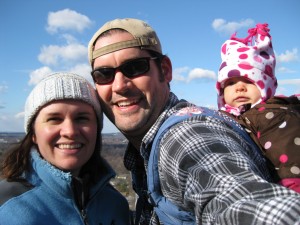 Curt Whipple was very successful showing first Hunt Seat and then Western, but gave it up for other interests. He has a degree in Environmental Studies from the University of Connecticut and works for an environmental firm in Middleton, Connecticut. He and his wife, Michelle, have a home not far from there that they share with their daughter Riley(our first granddaughter), their son Justin, their dog Dexter, and two of Dexter's feline friends.
Austin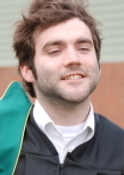 Austin Whipple grew up riding but now he spends his time on the farm photographing and videotaping rides. Austin has helped put together much of the music the farm uses for freestyles and the Drill Team. Austin is a graduate of the University of Vermont with a Bachelor's degree in philosophy and Boston University with a Master's in mass communication and digital journalism. He is currently working for a non-profit organization in Cambridge, MA.